Pedal Rubbers
Contact: rk.miller@eastlink.ca
Most British Ordinary's used this style pedal rubber.
Roughly !877 to 1890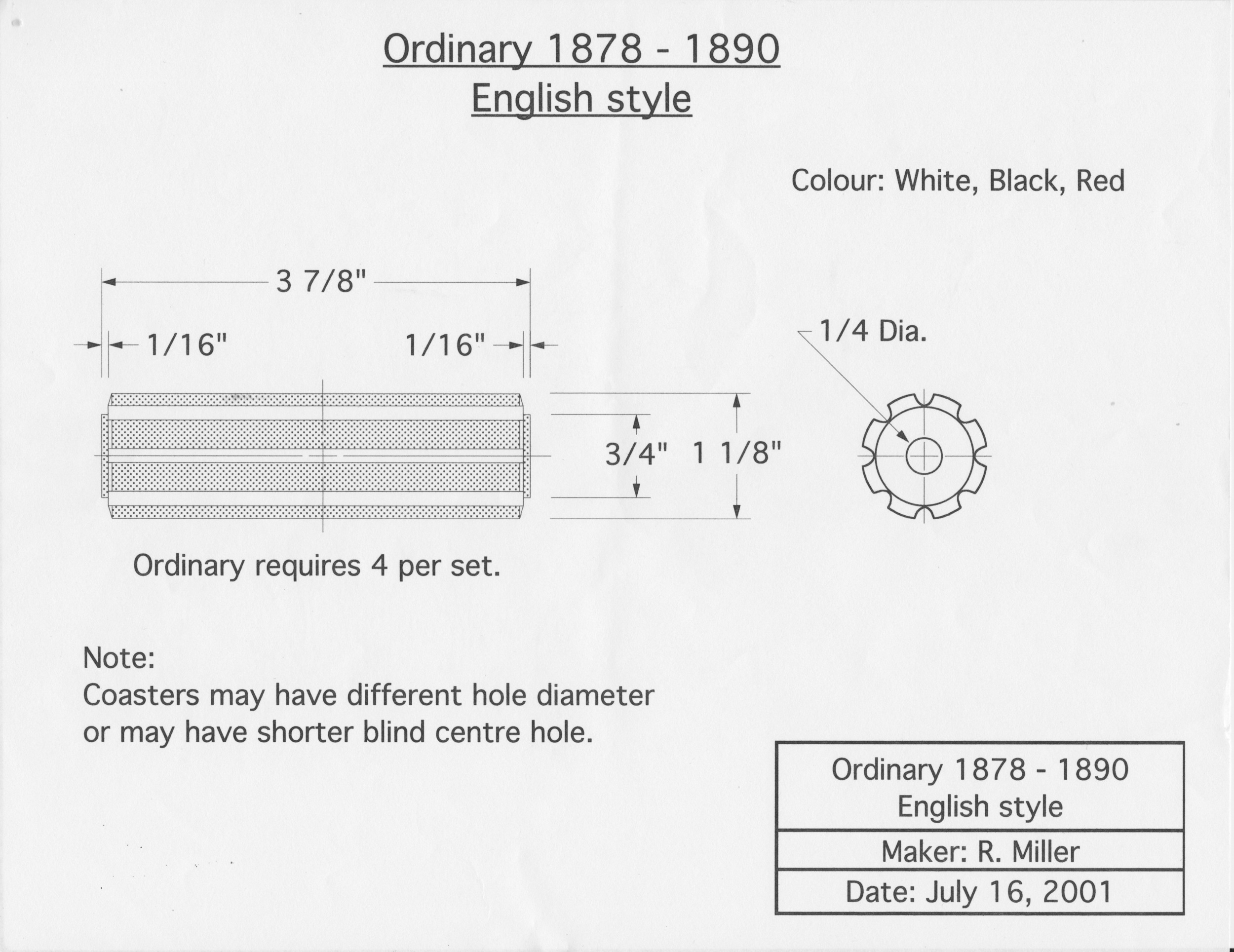 I call this a four bar pedal. If there is a proper name please tell me.
I have only seen these on Tricycles, 1877 to 1890.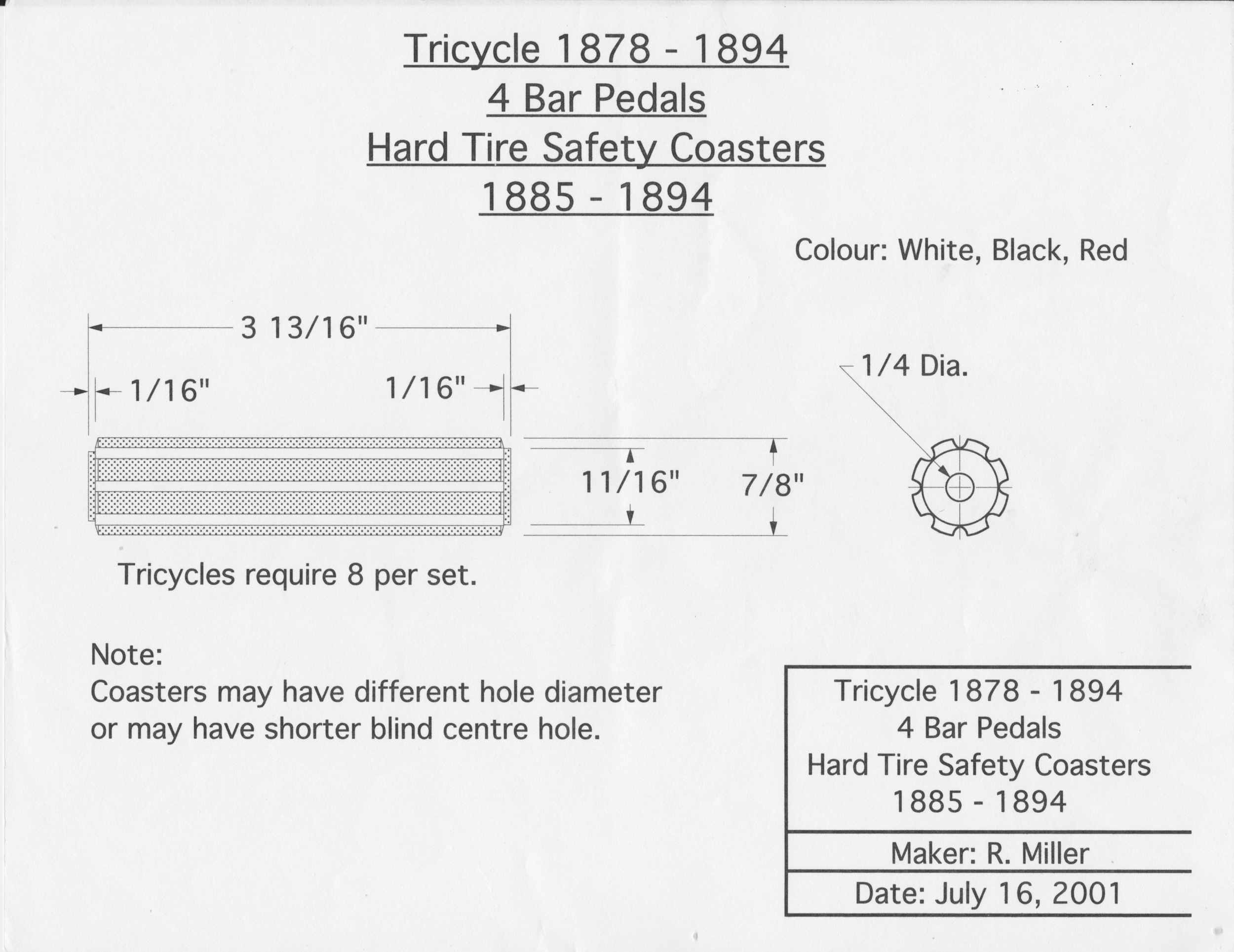 Now available in Red, White and Black.
Also used on Foot Rests.
Overall pedal rubber length is 3.8"
Now available in 4" length.
These rubbers are Shore A 40 - 45 Durometre or very soft. They instal very easily. Normaly with bare hands only.
CCM catalogue No. 1602.
Gibson pedals first appeared in the 1921 CCM catalogue and continued until 1956.
They were Patented in 1923.
Cleveland made Mens and Ladies pedals. The ladies are deeper than the mens. Therefore the ¹³∕₁₆" dimension is 1 " on the ladies pedals.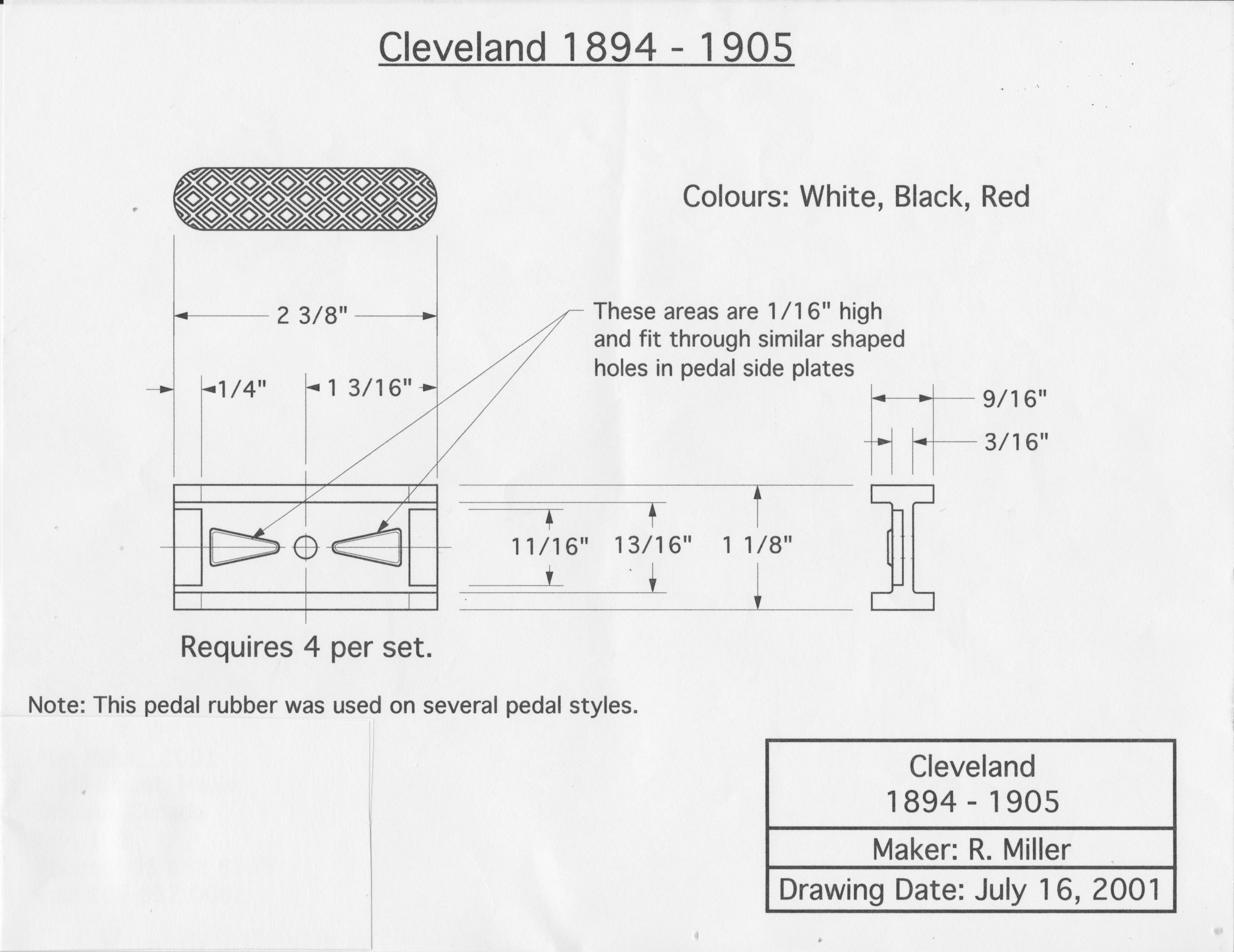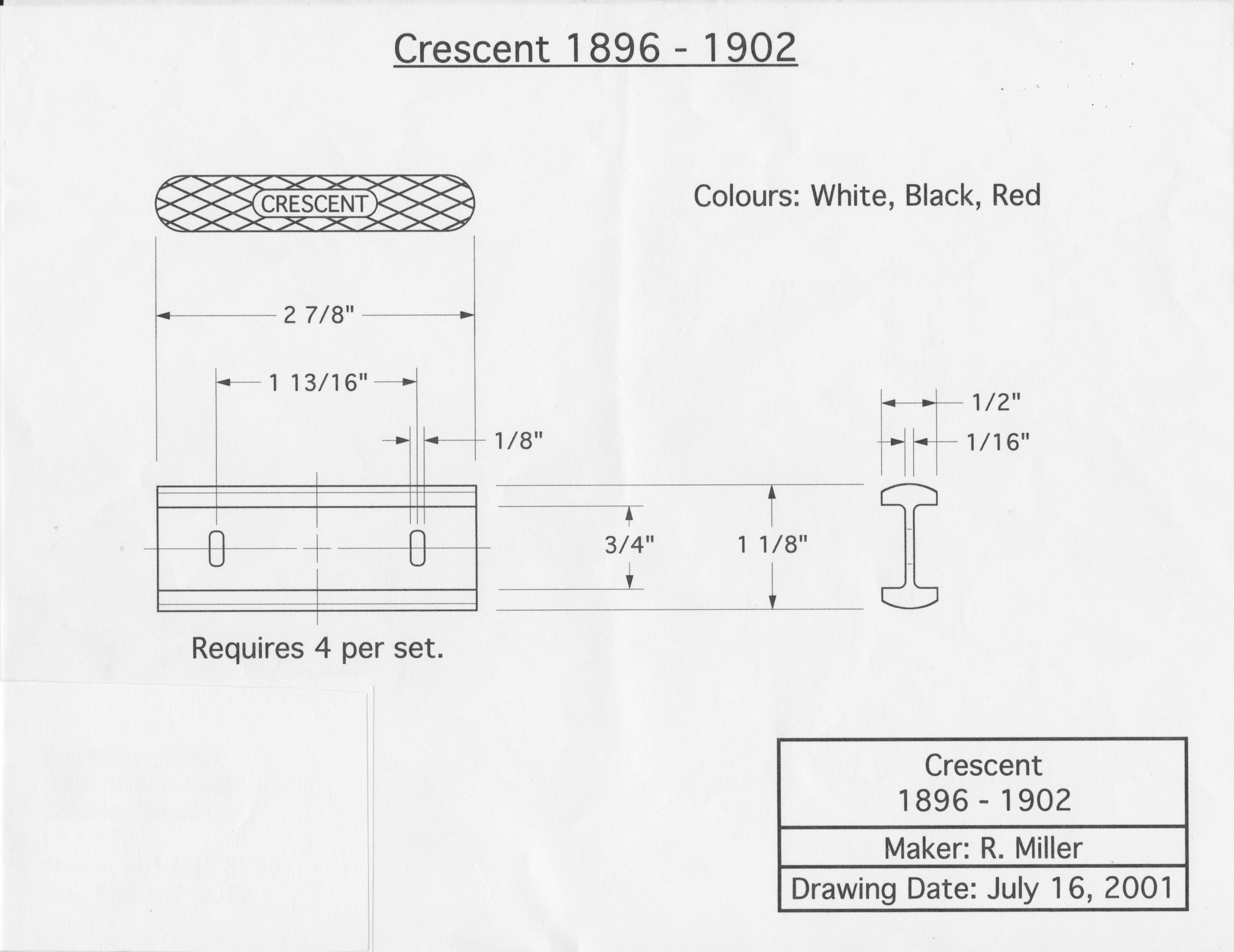 3.5 inches long .957 inches square ⁵⁄₁₆ inch diameter centre hole.
These are from a cushion tire safety, either a youths bicycle or a ladies.