Pouring a Mould
Contact: rk.miller@eastlink.ca
Weighing the components accurately -- + or - 0.01 gm
Pouring mixed liquid rubber into mould, frequently through a very small hole.
Meanwhile the material is starting to cure, and getting thicker by the minute.
Pouring 1 mould is easy but 3, 4 or 5 gets tricky.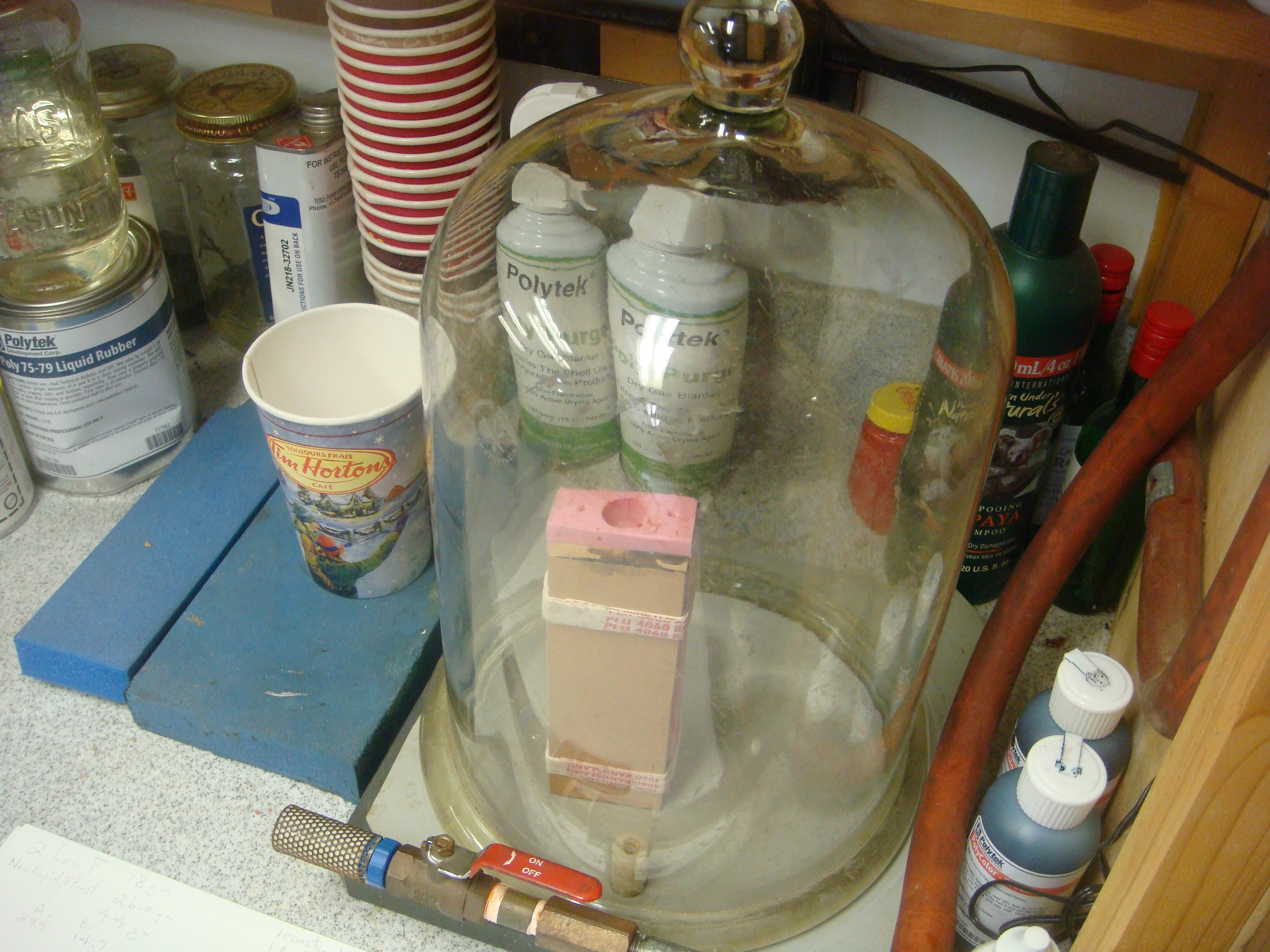 Evacuating the mould to get any remaining bubbles out.
Then into a heated Pressure chamber to cure overnight.
Heated pressure chamber ---- 60 psi 100 to 150 degrees F
60 psi in this pressure chamber collapses any remaining bubbles in the mixed polyurethane rubber. Then after 5 + hours in the heated air the castings are cured and bubble free.
Last step Demoulding and clean up.