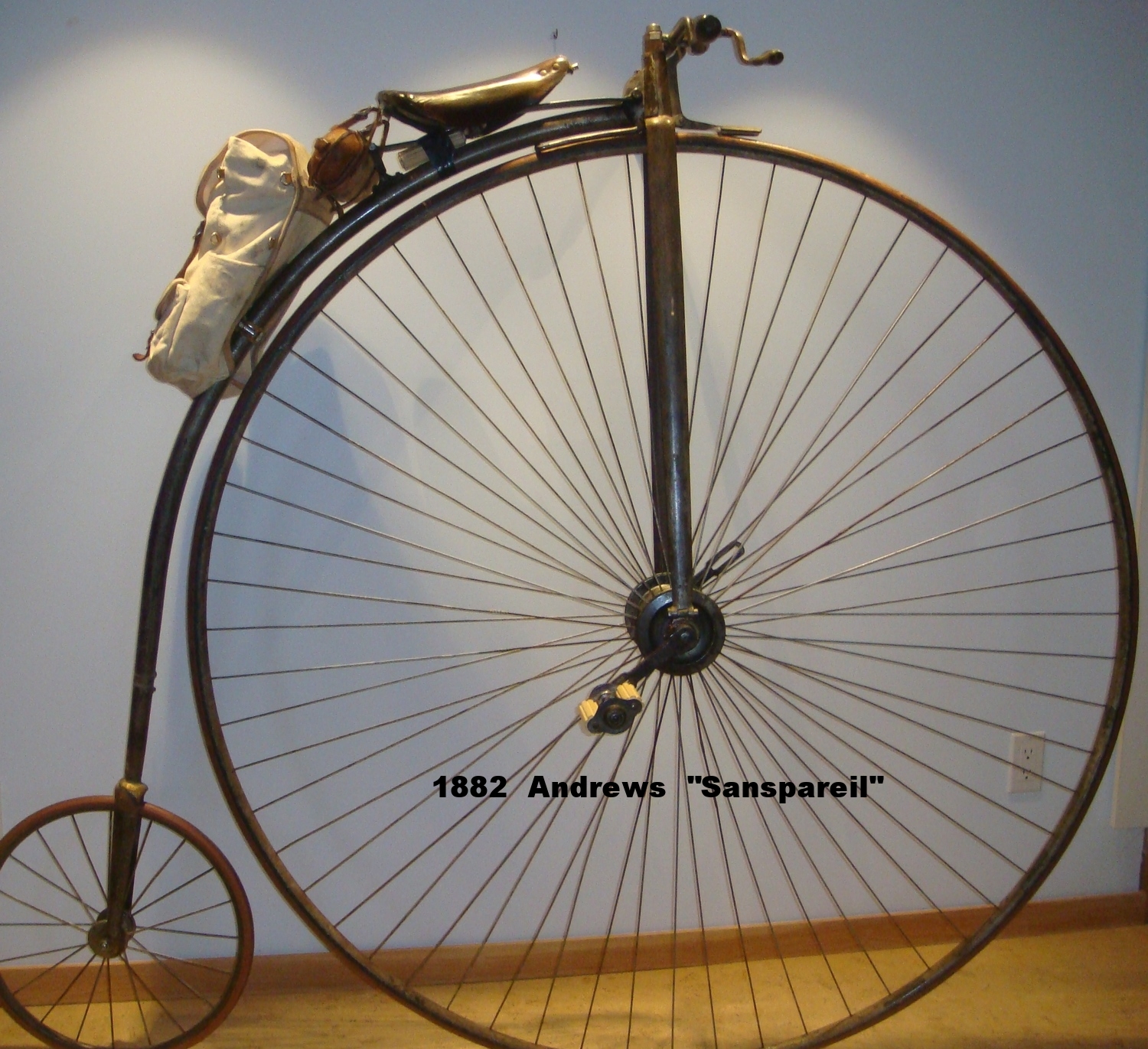 White ordinary pedal rubber serving as emergency repair as saddle spring when the original broke.
This bike was found in Whitby Ontario. My wife spotted it in Buy& Sell, about 1971.
It was originally all Nickel, was virtually new condition when found. I have probably ridden it about 10.000 miles in Canada, USA, England, Ireland, Wales, Holand, and Germany. Not much Nickel left.